HIstory and inception
MATHAI NINAN - A Visionary, A Leader, A Family Man, A Disciplinarian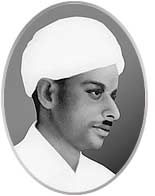 Sri. Mathai Ninan Muthoot (Baby) belongs to the Thevervelil family based at Kozhencherry. He is the founder of all Muthoot Enterprises. He was the sole proprietor of all Muthoot Establishments. The name Muthoot derives from a small piece of land named "Muthoot" at Kozhencherry. M. Ninan was the eldest son of Sri. Ninan Mathew. The other three sons are Sri. Mathai George, Sri.Mathai Mathew and Sri. Mathew. M. Thomas (Pappachan). All the above four brothers are not alive now. Sri. Ninan Mathew, father of Sri. M. Ninan was doing very good provision business at Kozhencherry. As misfortune would have it, he crashed down in the business incurring heavy debts, becoming financially very unsound and ultimately insolvent.
As the eldest son, Sri. M. Ninan was forced to give up his studies because of the domestic financial problems and started the provisions business and later on a trading business on his own at the tender age of 15 years with a humble beginning at Kozhencherry. Since being the son of an insolvent person, he had to struggle very hard in his early years, as nobody would lend a helping hand to him. But his steadfast devotion to the business and his promptness and steely determination and truthfulness made people to take him into confidence slowly. He extended his business activities to Ranni and Vadasserikara on trekking 10 to 13 kilometers daily. He used to rise up for business as early as 4:00 a:m in the morning and return home late after midnight. Such was his commitment to the business. He was thus struggling hard without any body's help to look after the family consisting of his father, mother, three brothers and two sisters.
In the year 1939 on Chingam 1st, he established a permanent office at Kozhencherry and started Chitty business in a humble way. By that time he ably succeeded in acquiring back all the pledged land and paid back all his father's debts and had built up a stable and flourishing business and a large customer base and a sizeable bank balance. He was very much devoted to his business. He was a strict disciplinarian, very earnest and skilled and alert and moreover a very shrewd businessman who achieved all round tangible progress in his business objectives at a fast pace. At the same time, he showed very much affection and love to all the family members and their well being. He was thus able to keep the entire family of 9 to 10 members fully united and disciplined and steadfast in their relationship and mutual goodwill.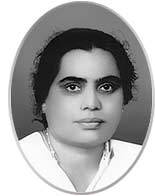 He breathed his last on October 25th in 1943, at the young age of 33 leaving behind his wife Smt. Accamma Ninan and his one year old son, Sri. M. Mathew. On his untimely demise, Smt Accamma Ninan a widow at the age of 19 was given the huge responsibility of carrying forward her husband's business. She became the sole owner of the Muthoot Group on Shri. M.Ninan's death. But she handed over the reins of the business to Shri.M.Ninan's two brothers Kochunnoonny and Pappachan and dedicated the rest of her life in the sole upbringing of her son. M.Ninan's second brother M.George was in the Military at the time of his demise. Four years after the demise of M. Ninan, he returned from Military. The third brother Sri.Mathai Mathew was only 19 years old and fourth brother Sri. Mathew. M. Thomas (Pappachan) 15 years old. These two brothers who were helping Sri. M. Ninan, continued the Chitty business. They allowed Sri. M. George to become a partner of the business, on his return from Military service. When Sri.M. Mathew attained 18 years of age, he also became a partner of this banking business commenced by his father and continued by his father's brothers. Later on, the entire family got separated and started their own businesses independently.
After Sri.M.Mathew's graduation in Mechanical Engineering, he commenced financial business and improved the same enormously with the able assistance of his son Shri. Richi Mathew. Sri.M.Mathew is the promoter of the Muthoot Ninan Group. Amongst these Muthoot Enterprises, Muthoot Mercantile Limited, is a Non Banking Financial Company registered with the Reserve Bank of India having several branches spread over in Kerala and in Kanyakumari District of Tamil Nadu.