History and Inception
(i) What is MUTHOOT?
MUTHOOT is not a family name. Our family name is Thevervelil which was originated in the year 1810 at Ayroor in Kerala State. Thevervelil is the family name of the late four brothers viz (i) M. Ninan, father of Promoter (M. Mathew) of Muthoot Mercantile Ltd. (ii) M. George, father of promoters of Muthoot Finance Ltd. (iii) Mathew, father of Promoter of Muthoot Mini Financiers Ltd. and (iv) Pappachan, father of Promoters of Muthoot Fincorp Ltd. This fact is evident from the Thevervelil family history published in the year 2000 by the Thevervelil family history committee. Late M. George and Late Pappachan were the Presidents of the Thevervelil family committee for more than one term. The Thevervelil family has six branches/sakhas. They are (i) Ayroor Puthen Kayyalayil Sakha (ii) Valiyaveettil Sakha (iii) Kadammanitta Puthen Purackal Sakha (iv) Pallipeedikayil Sakha (v) Mattallil Sakha and (vi) Thevervelil Sakha. We belong to Valiyaveettil Sakha. Muthoot is the name of a plot of land situated in the village of Kozhencherry in Pathanamthitta District. The above four companies' promoters' great grandfather purchased a piece of land named Muthoot and constructed a house building in it. Thereafter this house building was called Muthoot house. At present none of the aforesaid four brothers' successors are staying in this house. Our second cousin is staying there. When late M. Ninan started a chitty and finance business in the year 1939 he opted the business Trade name as MUTHOOT, which became very popular and well known later. There is no other significance for the name MUTHOOT.
(ii) Our history for the last three generations
Late Kunju Mathai is the father of the late four brothers viz M. Ninan, M. George, Mathew and Pappachan. He was doing provision shop business at Kozhencherry. In the year 1920, due to a stroke of misfortune, he sustained heavy loss in the business and became insolvent. Late M. Ninan who was the eldest son of late Kunju Mathai was only 10 years old when his father became insolvent. Late M George was one year younger to late M. Ninan. The other younger brothers Mathew and Pappachan were not born at that time. There was absolutely no means to make both ends meet in the family. The situation was so grave that the house was under the threat of utter poverty. All the Paddy fields of late Kunju Mathai were leased to a private money lender at Kozhencherry to pay back some debts.
(iii) Determination of a starving youngster of 15 years old.
MATHAI NINAN - A Visionary, A Leader, A Family Man, A Disciplinarian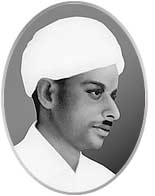 Due to the difficulty in the family, late M. Ninan wished to do some business of his own. There was nobody to lend a helping hand to an insolvent's son. At the age of 15 late M. Ninan stopped his schooling and started provision shops at Kozhencherry, Ranni and Vadasserikkara on market days. Ranni is 10 km and Vadasserikkara is 15 km away from Kozhencherry, his native place. There were no good roads as we see now to these places. Hence he would walk to these places from 5 O' clock in the morning and would return back in the night by 11 p.m. daily. Late M. Ninan was literally struggling to make a living to feed the 10 members family for 14 long years. During this time late M. Ninan did not forget to educate his brother late M. George. Late M. George had been sent to Union Christian College, Aluva after his SSLC for intermediate course. But he failed in the examination. On the assurance from the bride's father that late M. George would be granted a school teacher's job if he got married. Late M. George got married before late M. Ninan's marriage. But the said job was far reachable..
(iv) Adoption of MUTHOOT as trade name.
In the meantime, late M. Ninan (father of Sri. M. Mathew, the Promoter of the Company, Muthoot Mercantile Ltd.) stopped the provision shops at Vadasserikkara and Ranni markets and started a fresh provision shop along with chitty and finance business at Kozhencherry in the year 1939 adopting MUTHOOT as its Trade name. It was during the second world war late M. George managed to get a job in the Indian Army as a clerk. As, late M. Ninan's younger brother, late Mathew, was poor in studies he was asked by late Ninan to discontinue his studies and to help him in the business. Late Pappachan also helped late Ninan in his business after the school hours in the evening.
(v) Sudden death of M. Ninan: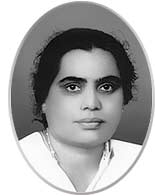 After a few days of illness, M. Ninan died at the age of 33 in the year 1943. As, Late M. George was in Military Service in North India he could not attend the funeral of late M. Ninan. His only son M. Mathew was only 11 months old then. His mother Accamma was only 20 years of age when late M. Ninan died. Mrs. Accamma allowed the younger brothers of late M. Ninan to continue the business of late M. Ninan. The younger brothers Late Mathew (Kochunnoonni) and Late Pappachan (Mathew M. Thomas) were only 19 and 15 years of age when they were entrusted to carry out the business by late Accamma. As, late Mathew was assisting late M. Ninan in his business before he died it was easy for him to continue the business of late M. Ninan. Late M. Ninan could clear all the debts of his father, Late Kunju Mathai, and recovered the paddy fields from lease, before his death in the year 1943. It was late M. Ninan who saved the family from utter ruins. Late M. George returned back from the Military Service in the year 1946 after the second world war without any savings. So, late M. George could not extent any kind of contribution to our family for raising from its doom state of poverty. Late M.Ninan's widow, late Accamma allowed him also to join the business.